Le numéro 10 du Blogurizine est disponible !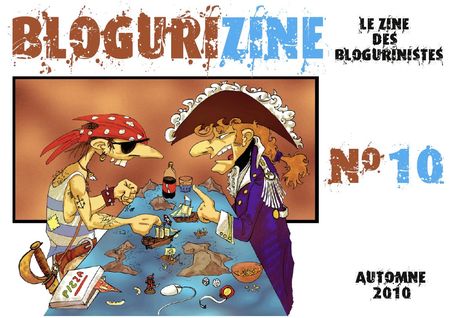 Découverte
- Über, le jeu dopé aux stéroïdes
- Blood Bowl, un jeu éternel ?
- En manque de lecture ?
Aides de jeu
- Feuille de référence pour Hammer's Crucible
- Legend of the High Seas : Campagne à l'AMJH
- Mission AT-43 : Testé et approuvé !
Hobby
- Un terrain "Lave" pour Blood Bowl
Communauté
- Les manifestations à ne pas rater
Numéro 10, automne 2010, format pdf, 41 Mo.
Pour le téléchargement, click droit sur l'image, "enregistrer la cible du lien sous..."
Une version allégée (6.5 Mo) est aussi disponible en cliquant
ici
.
(ce qui précède est un odieux pompage du blog du blogurizine)